There is a number of wonderful sandy beaches either within walking distance or a short drive from Abbott's. So if you want to picnic, bring the children to play in the sand or swim, or you just want to walk the beach and savor the sounds of the waves and the beauty of the scenery, you will find one to suit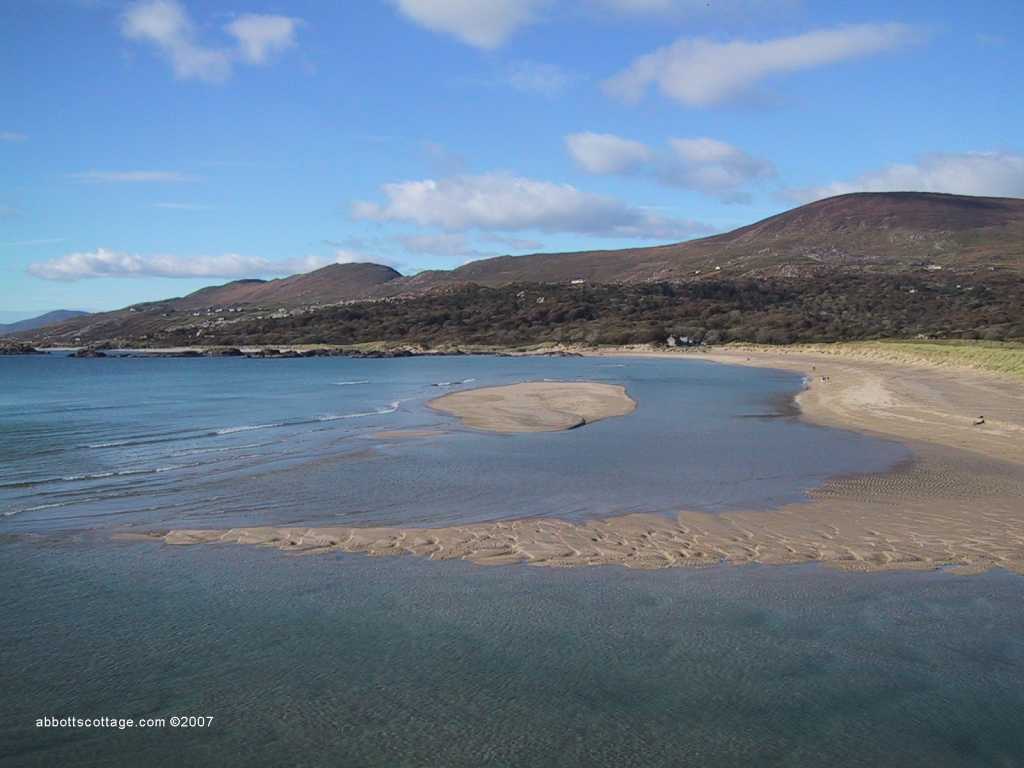 There are several beachs in the area, the closest only about 20mins walking, in Rian. It is small be generally very quiet and private. If you wish to venture a little further, then the beaches in Derryname are spectacular, and except in the height of the holiday season, generally adequate car parking. On those sometimes windy days in Kerry, there's generally one where you can settle down comfortably in shelter. the main beach has a blue flag, and is supervised by a life guard in the summer. Watch out for the life guard flag along the beach for guidance on swimming.
Please only swim where its safe, or under the supervision of a lifeguard.